A Vintage Design directory with 450+ links to webshops offering Interior items from the 20th

Une sélection pointue de meubles, d'objets et de luminaires contemporains. A demanding selection of contemporary furniture, objects and lightings.

Le meilleur de l'art/ The best of Art. Paris-France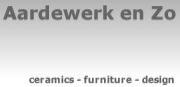 Aardewerk en Zo, specialized in collectors pottery, furniture, design and accessories.